Percussion Academy
Drum Kit Hire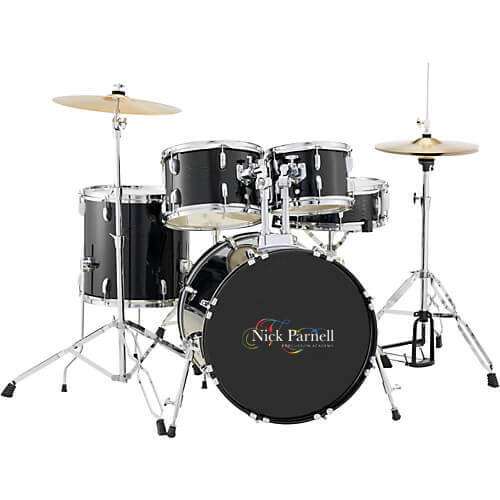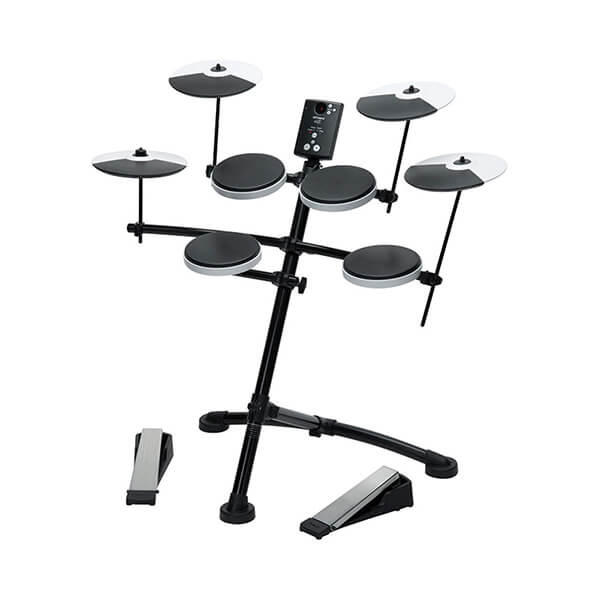 About Drum Kit Hire
Keen to dive into drums but need the perfect instrument to practise on?
Learning music is so much more enjoyable when you really love the instrument you're playing on. Finding out what instrument you or your child requires can be confusing, unless you hire from the Nick Parnell Percussion Academy.
An award winning musician and leading educator, Nick has personally selected the drum kits to ensure you or your child gets the perfect instrument.
Nick includes professional advice as a standard feature in your hiring service.
The no fuss hiring process, high quality guarantee, professional advice and affordable price makes this decision easy.
It's time to pick up your sticks and start playing.
Why Hire with Us
Easy online application process
Instrument delivered directly to you
Excellent quality affordable acoustic and electronic kits personally selected by Nick
Our kits come ready to go – expertly tuned and complete with cymbals and drum stool
Expert advice and guidance provided to all clients by Nick
Special ticket offers to selected concerts and masterclasses
BONUS
You'll receive a complimentary copy of Nick Parnell's popular 7 Essential Rock Beats.
About The Nick Parnell Percussion Academy Drum Kits:
Choose between our custom 5 piece acoustic and electronic kits
Our kits come ready to go, complete with cymbals and drum stool (accessories such as sticks can be added to your order at check out)
Our custom acoustic kits come fully tuned and are equipped with special skins for amazing sound
Caters for a wide variety of music including the AMEB, ANZCA, Rock-school syllabuses' & more
Which kit should I choose – acoustic or electronic?
We believe acoustic drum kits are always best to play on to help develop a student's touch and feel. However, if noise is an issue where you live our electronic kits are a great solution.
Who are the Drum Kits Suitable for?
Ideal for the school percussion student or enthusiast
Available in all capital cities Australia wide. If you live in a regional area, please e-mail us at [email protected]
Benefits of Hiring
A far more cost-effective, faster and easy solution than purchase
You don't need to worry about tuning the drums yourself as we do it for you
Research shows the more time a student practises, the greater the speed of their musical development. A quality instrument will help you achieve this.
Allows you to practice on a high quality instrument without a big financial outlay
Can discontinue the hire easily (simply notify us with two weeks' notice prior to any hire period)
---
How it Works
To Hire:
Simply click the HIRE NOW button below and follow the prompts through our easy and secure on-line ordering system.
Payment:
The first hire payment and delivery charge is deducted from your credit card when you order.
Ongoing payments are automatically debited from your credit card at the beginning of each three-month hire period, until the hire is concluded.
Delivery:
The instrument is delivered directly to you within 2 weeks.
To Conclude Hire:
Please contact us via e-mail at least two weeks prior to any three month hire period and we'll collect the instrument (collection fee applies to all orders received from 1-7-20).
Cost:
$120 per three months with an $99 delivery fee
A collection fee of $99 applies at conclusion of hire (on all orders received from 1-7-20)
Need more Advice and Help?
We love to support your enjoyment of learning percussion
Contact us today
[email protected]
0428 272 924
---
FAQ's
Q: What if I don't have any sticks?

A: Sticks and other accessories they can be easily added to your order at checkout page.

Q: How much space do they take up?

A: Our kits are designed with space in mind and are therefore are quite compact. Our kits require approximately 1m x 1.2m space (including space for stool).

Q: Can anyone hire?

A: If you live in Australia and it is for private use, then you can hire. Applicants must be over 18 years of age, so if you are a student simply get your parents/guardian to go through the online hiring process. If you are a school, please contact us at [email protected] for further information.

Q: How long is a hire period?

A: We hire in 3 month time periods. You may cease the hire at the end of any hire period. Please contact us directly at [email protected] if you require short term hire.