Percussion Academy
Marimba Hire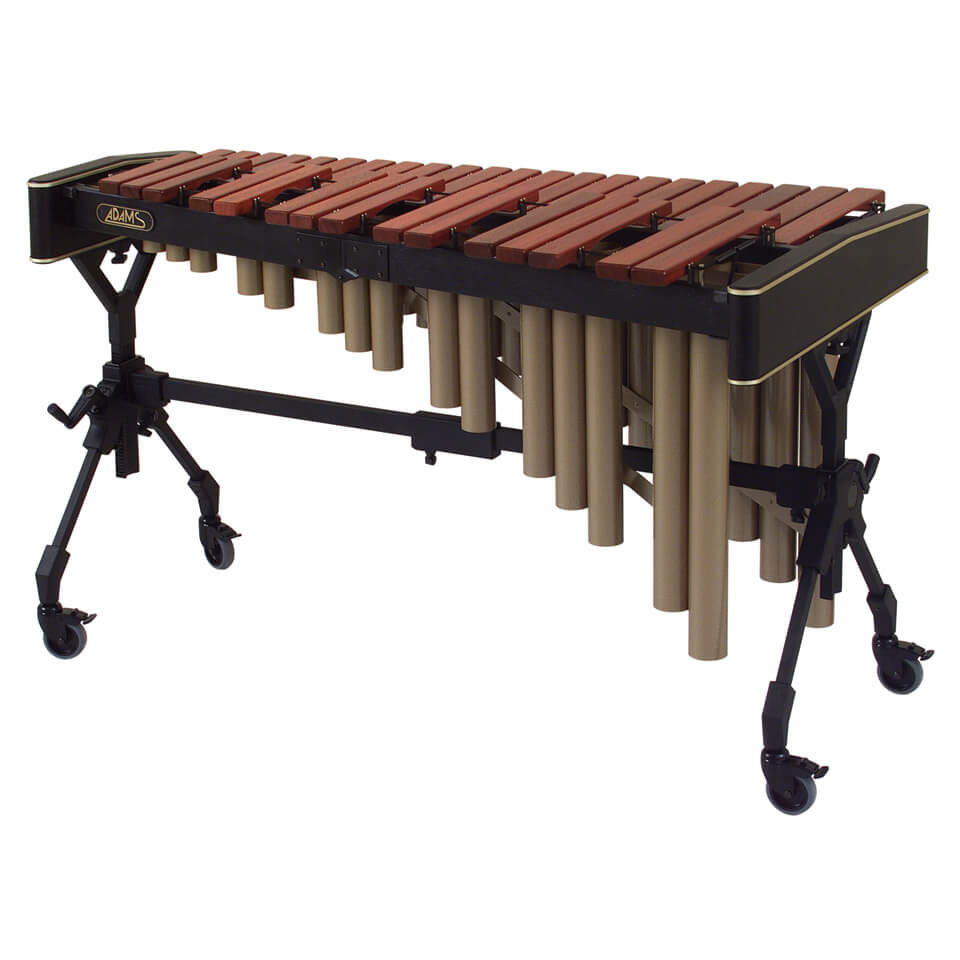 Keen to dive into percussion but need the perfect instrument to practise on?
Learning music is so much more enjoyable when you really love the instrument you're playing on.
Finding out what instrument you or your child requires can be confusing, unless you hire a marimba from the Nick Parnell Percussion Academy.
An award winning musician and university lecturer, Nick has personally selected the marimbas to ensure you or your child gets the perfect instrument.
Nick includes professional advice as a standard feature in your hiring service.
The no fuss hiring process, high quality guarantee, professional advice and affordable price makes this decision easy.
It's time to pick up your mallets and start playing.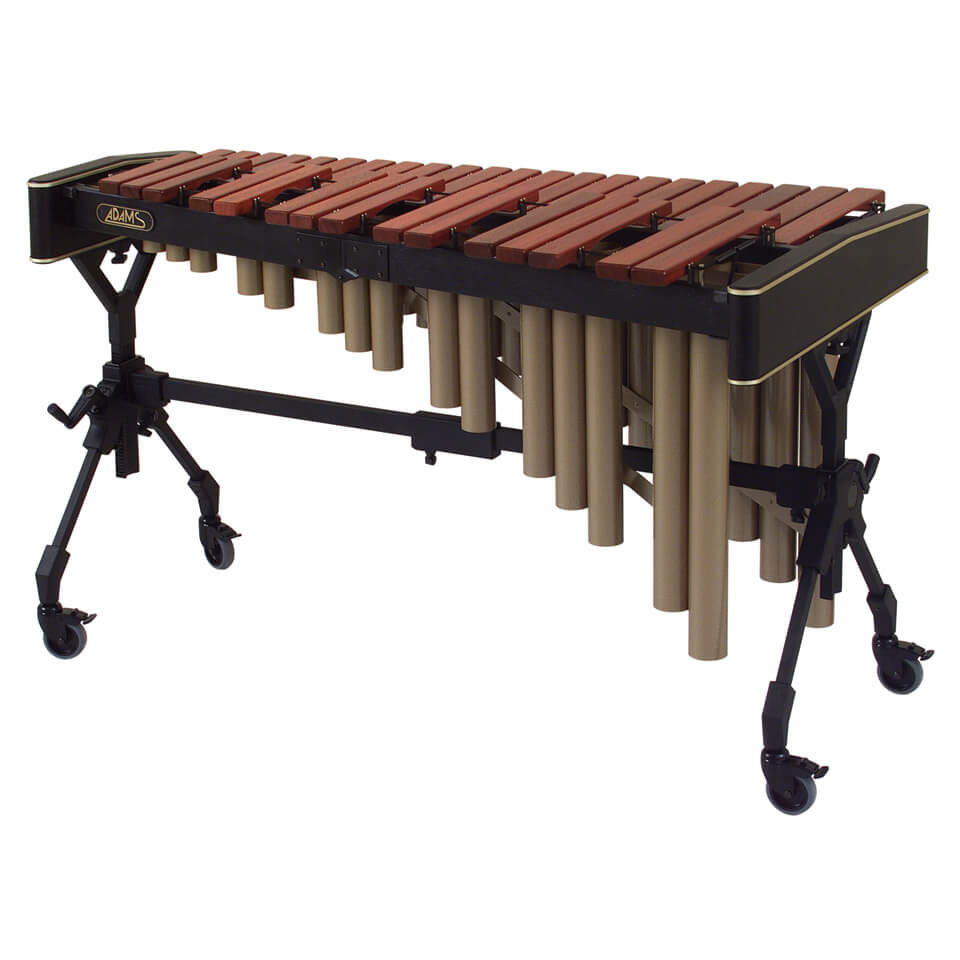 Keen to develop your school's music program, include that important mallet percussion part in your band or need a marimba for a small teaching room? We've got you covered.
Having over 20 years' experience in education, the Nick Parnell Percussion Academy understands schools' needs when it comes percussion instruments.
The Nick Parnell Percussion Academy marimbas have strong wheels for easy moving, compact so they fit into a small music room, a range which caters for standard band and percussion ensemble repertoire, height adjustable, fits through most standard doorways and most importantly sounds great!
The no fuss hiring process, high quality guarantee, professional advice and affordable price makes this decision easy.
It's time to ignite your students' passion for percussion!
Why Hire with Us
Easy & safe online ordering process
Instrument delivered directly to you
Most affordable rates around as we don't incur the cost of a shop front
Excellent quality instruments provided personally selected by Nick
Expert advice and guidance provided to all clients by Nick
Special ticket offers to selected concerts and masterclasses
BONUS
You'll receive a complimentary copy of the popular African marimba composition Lion Sleeps Tonight
About The Nick Parnell Percussion Academy Marimbas
Three octaves in range (C3-C6) and contains the beautiful lower octave below middle C
Caters for a wide variety of music including the AMEB percussion syllabus books
Compact (140cm x 80cm)
Height adjustable
Equipped with wheels so they can be easily moved
NOTE: If you are an advanced senior student or studying at tertiary level, you may require a larger range instrument. These may be available upon request. Please e-mail academy@nickparnell.com
Who are the Marimbas Suitable for?
Ideal for the school percussion student
Excellent for anyone learning the xylophone, vibraphone or glockenspiel as all instruments have a similar layout of notes.
Available Australian wide including Perth, Adelaide, Melbourne, Sydney, Brisbane, Gold Coast & Canberra. If you live in a regional area, please e-mail us at academy@nickparnell.com
Benefits of Hiring
A far more cost-effective, faster and easy solution than purchase
Research shows the more time a student practises, the greater the speed of their musical development. A quality marimba will help you achieve this.
You get it now – marimbas are expensive instruments which have a long importation because retailers rarely have them in stock
Allows you to practice on a high quality instrument without a big financial outlay
Can discontinue the hire easily (simply notify us with two weeks' notice prior to any hire period)
---
How it Works
To Hire:
Simply click the HIRE NOW button below and follow the prompts through our easy and secure on-line ordering system.
Payment:
The first hire payment and delivery charge is deducted from your credit card when you order.
Ongoing payments are automatically debited from your credit card at the beginning of each three-month hire period, until the hire is concluded.
Delivery:
The instrument is delivered directly to you within 2 weeks.
To Conclude Hire:
Please contact us via e-mail at least two weeks prior to any three month hire period and we'll collect the instrument (collection fee applies to all orders received from 11-3-20).
Cost:
Personal – $245 per three months with an $99 delivery fee
Schools – $295 per three months with an $99 delivery fee
A collection fee of $99 applies at conclusion of hire (on all orders received from 11-3-20)
Need more Advice and Help?
We love to support your enjoyment of learning percussion
Contact us today
academy@nickparnell.com
0428 272 924
MARIMBA CARE INSTRUCTIONS(pdf)
---
FAQ's
Q: What if I don't have any mallets?

A: If you require marimba mallets they can be easily purchased when you order or separately through the shop link located top right of your screen.

Q: Will it fit in my house?

A: Yes. The marimbas are compact (140cm x 80cm) and are on wheels so can be easily moved. They also come apart so can be taken easily upstairs. You will need to keep any packaging the instrument comes in for when you return it.

Q: Can anyone hire?

A: If you live in Australia and it is for a school or student's private use, then you can hire. Applicants must be over 18 years of age, so if you are a student simply get your parents/guardian to go through the online hiring process. If you do not fit the criteria, please e-mail us.

Q: How long is a hire period?

A: We hire in 3 month time periods. You may cease the hire at the end of any hire period by sending an e-mail academy@nickparnell.com at least 2 weeks prior.

Q: Do you sell instruments?

A: No. We believe at school student level it is best to hire due to the significant cost of purchasing and long importation periods (often 6 months) as retailers rarely have them in stock. However, we are happy to offer advise - please e-mail academy@nickparnell.com